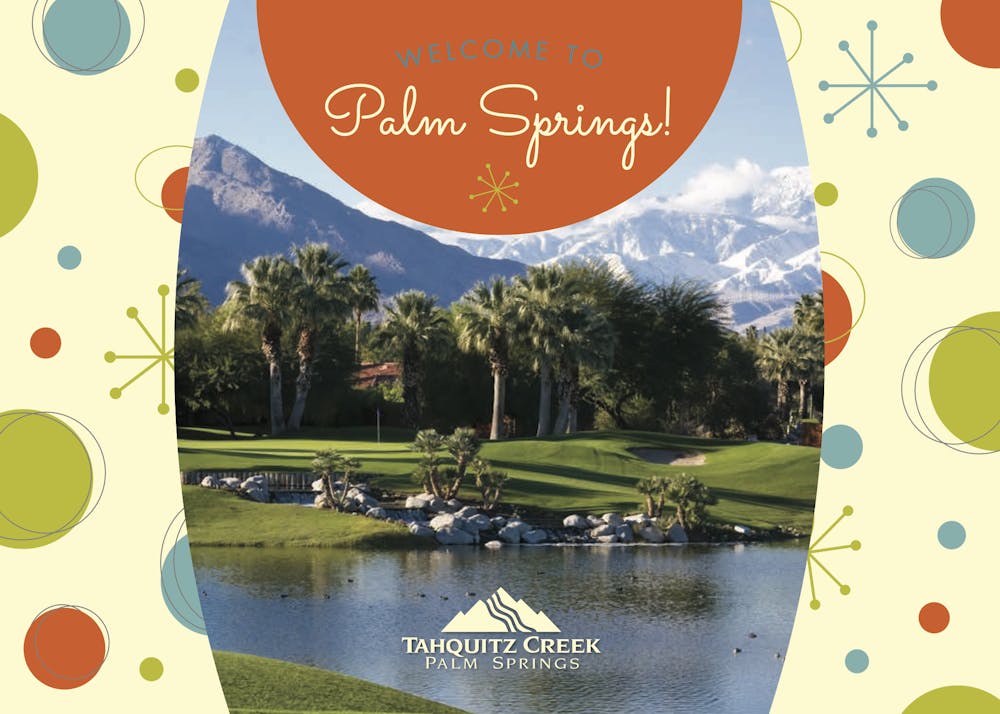 Congratulations on choosing Palm Springs as the home of your convention!
The city of Palm Springs has some exciting offers for you at its very own world class golf facility.
Every participant is invited to take advantage of these great offers!

And these too!

We realize how much work goes into planning a convention like yours. Let us take some of the load off your shoulders by doing some of the heavy lifting for you! Here's just some of the things we can do:
Donation request fulfillment for raffle, auctions, and prizes of certificates for rounds of golf
Tournament and group outings of golf events of 16 to 300 players
Event space for functions and events
Social events to include Footgolf, PGA instruction and driving range activities
Your own special day at Tahquitz Creek Golf Resort. Send participants to Tahquitz Creek Golf Resort to play, dine, or take instruction on a specified day, and receive a percentage of sales back to your organization to donate to your charity
Bulk purchase of a variety products ranging from logo golf balls, cases of wine, or catered meals for your functions and activities
To begin planning an amazing experience for your guests, please complete the form below. Tell us a little about your event in the comments section, and we'll get right back to you with the information you need!